It was a pleasure to work with Rick to plan some special activities for his trip to Barcelona. I organized private tours, a winery visit, a hot air balloon ride over the country, a helicopter ride over the city, and a sunset cruise. Thanks for the great feedback and amazing photos Rick!
We have been going thru our pictures of Barcelona and recapping our 5 day vacation. What a great trip it was - THANKS KEVIN DERN! We covered the city by land, air and sea!! Thanks to Kevin we were able to see all the beautiful and historic sites of this amazing old city with private tours and a helicopter ride. We also experienced the traditional culture in friendly surroundings, took an amazing hot air balloon over the countryside, toured the most wonderful vineyard, and sailed along the coast in a remarkable sail boat (Kevin even made sure I had my favorite scotch on board!). We saw so many things that we would not have been able to see without Kevin's organizing and expertise. Great job Kevin - our trip was complete and truly memorable!!
Rick Passow and Angela Noder
Sheridan, IL
After their trip to Barcelona, Spain
A few photos from Rick and Angie's trip: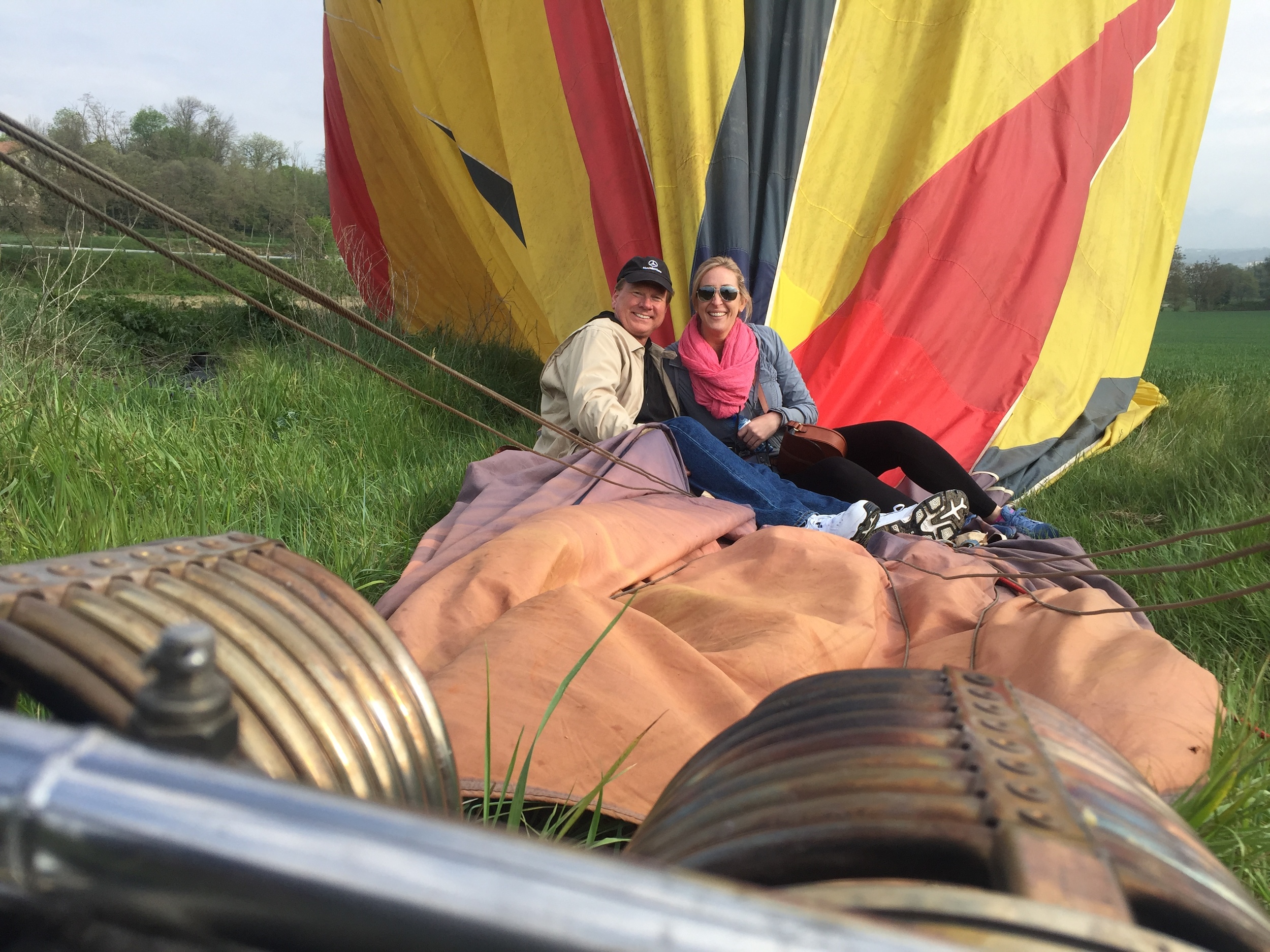 I also recently worked with Mary and Tom Pohlman on a three week trip to New Zealand and Australia. This was a big trip to plan, with hotels and transportation in nine different locations between the two countries. Thank you Mary for the great review!
Since I was a little girl I have wanted to go to Australia and hold a koala bear and my dream became reality in March of 2016. Three weeks, two countries, nine cities, and many excursions to plan while working full time became overwhelming very quickly. Then we met Kevin, who immediately made my blood pressure go down. He organized and planned our trip, including airline and hotels. He listened to our wants and needs and was always willing to check into and clarify all our questions. Kevin kept in touch with us throughout our vacation to let us know that flights were on time and hotels had been confirmed. We can't thank Kevin enough for all of his attention to details and help throughout the planning and the trip itself. It was a pleasure working with him and I wouldn't hesitate to call him again for a weekend excursion or another trip of a lifetime. Many thanks, Kevin!
Mary and Tom Pohlman
St. Louis, MO
After their trip to New Zealand and Australia
A few photos from Mary and Tom's trip: